Welcome
Somebody's Place!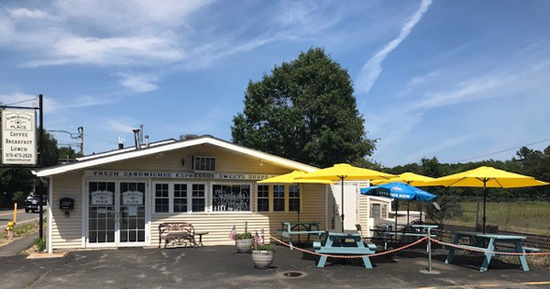 Somebody's Place is a small family run restaurant that serves delicious breakfast and lunch as well as handmade small batches of old-time donuts, fresh every day.
We have all the classic donuts: glazed, chocolate, jelly, Boston cream, apple cider, coffee rolls, apple fritters and various other special creations like the whoopie pie donut, maple bacon donut and glazed raspberry cream donut.
Supplies are limited so get here early. If you need a dozen or more for the family or coworkers it's best to call the day before so you're guaranteed to get the ones you want, we'll have them boxed up and ready for you.
Our breakfast sandwiches are fresh and made to order all day long, try one on our grilled Portuguese muffin. The 'house' egg breakfast sandwich is a veggie omelette patty add some chorizo and provolone cheese (it's my Mom's recipe, and she says I'm doing it right!)
Hungry for lunch? We serve our lunch sandwiches anytime, lunch for breakfast, you got it! The steak and cheese subs (Did you know we use fresh shaved rib eye) and North Shore roast beef sandwiches (3way with James river bbq sauce, mayo and American cheese) are two that we are known best for. If you try either of these you will be back for more!
From the Italian to Thanksgiving sub, all of our subs are stuffed with the finest ingredients, into our very unique French bread sub-pocket, you've never seen a sub built like this before!